GEOMAR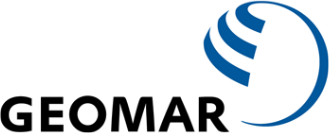 GEOMAR is one of 19 Helmholtz Centres in Germany that undertake research in any aspect of science. GEOMAR is one of three marine centres within Helmholtz, mainly working in the open ocean, but in some cases also close to shore. GEOMAR covers many aspects of marine research, ranging from physical oceanography, marine meteorology, geology and geophysics, benthic and pelagic biogeochemistry to biology and microbiology. In addition to its scientific tasks, GEOMAR operates large scale equipment, among them three AUVs, two ROVs and smaller systems like mobile multibeam systems, a large number of lander-based and seafloor deployable camera systems and many others. In ProBaNNt, GEOMAR's DeepSea Monitoring group is involved, which has experience in numerous projects in the issue of munitions in the sea.
Role in CONMAR
GEOMAR-DSM coordinates the CONMAR project both in terms of project content and administrative issues (WP8).
Related Projects
AWI

The Alfred-Wegener-Institute (AWI) is one out of 19 Helmholtz Centres in Germany and pursues long-term research goals of the federal government on its own responsibility. The guideline this work is the multidisciplinary research programme whose specific goals and quality are defined and reviewed. Nowadays, the AWI is one of the world's recognized centres of polar and marine research since its foundation in 1980 and makes significant contributions to Earth system and climate research in the Polar Regions and coastal waters. The AWI hosts and operates large research platforms and facilities, such as ships, air planes and research stations in the North Sea and the Arctic and Antarctic. Since 2011 the AWI is also involved in international projects dealing with dumped munition at sea. Within the projects AWI researcher are focussing on the biological effects of marine organisms being exposed to dissolve munition compounds. In North Sea Wrecks, AWI is coordinating the ship expeditions to the German Pilot wreck areas in the southern German Bight. AWI invites projects partner to join the expedition and/or collects and distributes samples and data from the expeditions to the partner. Further, AWI receives and assesses biota samples from all project partner's pilot wrecks of the consortium. Like this AWI contributes to the overall risk assessment and risk models.
Role in CONMAR
Within CONMAR AWI leads the central WP4 about Biological and ecological studies and experiments", dealing with effects of explosives of several marine organisms, the toxicity of explosives and their degradation products and metabolites and the potential bio-accumulation of these substances within the marine food web in close collaboration with the other project partners. Further, the AWI will organise expeditions using its two research vessels RV Heincke and RV Uthörn to generate data and samples for the whole project consortium.
Related Projects
UKSH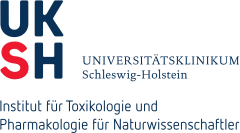 The Institute of Toxicology and Pharmacology for Natural Scientists at the University Medical School Schleswig-Holstein (UKSH) consists of several working groups with very good expertise in analytics, biochemistry, bioinformatics, microbiology, molecular biology and cell biology. Another focus is the risk assessment of pollutants for the ecosphere and humans. In human toxicological research, the institute focuses on the molecular mechanisms of diseases caused by pollutants, whereby genetic predispositions, metabolic peculiarities and lifestyle factors are also taken into account. Current topics here include oxidative stress/cell aging, metabolic predispositions in lung cancer caused by tobacco smoking, and hormone-related factors in prostate cancer and the metabolic syndrome. In the areas of sustainable aquaculture and munitions in the sea the institute contributes its expertise in the analysis and risk assessment of pollutants both for the marine environment and for humans. In teaching, all ecotoxicological and human toxicological topics for members of the medical, natural sciences and agricultural and nutritional science faculties are covered.
Role in CONMAR
CONMAR-Toxicology is carried out by the Institute of Toxicology and Pharmacology for Natural Scientists (UKSH). The institute will primarily participate in the ecological and biological investigations of munition compounds (MC) in reference and ammunition dumping areas described in WP4. This also includes laboratory studies on the toxic effects on marine target organisms, analysis in trace amount concentrations, the development of biomarkers as an "early warning system" and the health effects of MC on individual species and the entire ecosystem. These results will then be used in WP6 for risk assessments of the marine environment as well as a possible accumulation of MC in the marine food chain and their contamination of seafood. This risk assessment of the marine ecosphere and human consumers of seafood is then communicated to politicians, authorities, stakeholders and the general public (WP1). This applies, above all, to the question of whether seafood from the North and Baltic Seas is still edible for humans.
Related Projects
IOW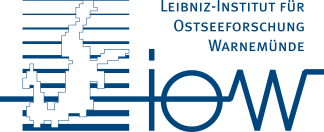 The Leibniz Institute for Baltic Sea Research Warnemünde (IOW) is a non-university marine research institute. In its four departments, the basic disciplines of marine research are represented. Its research programme is directed towards coastal and marginal seas with a special focus on the Baltic Sea ecosystem. In addition to its research activities, the IOW pursues a transfer concept and operates research infrastructures for the scientific community. The IOW is a member of the Leibniz Association.
Role in CONMAR
The main aim of IOW in CONMAR is to integrate existing and new datasets on historic marine munitions into an existing oceanographic modelling system to advance our scientific understanding of the role, fate and effects of marine munitions in the environment and to provide policy solutions for monitoring and remediation in consultation with stakeholders. The model system will allow us to test these monitoring and remediation measures and optimise them in advance, to find socially acceptable and cost-effective solutions.
Related Projects
University of Rostock

For over 10 years the Chair of Ocean Engineering (LMT) at the University of Rostock (URO) has been investigating the silting and mobilisation of UXO as well as the erosion and transport of sediment around bottom suppoorted structures at sea. Specially developed methods for calculating sediment transport using the Lattice Boltzmann method as well as tools that model the mobilisation of UXO document the success of previous research activities. In addition, projects such as OWS-MV, OWS-Plus, Tennet Seekabel, OTC-SMOC, Simunet and DSS, to name but a few, underpin the expertise of the chair in regard to maritime fluid-structure interaction, beyond underwater sediment transport and the mobilisation of unexploded ordnance.
Role in CONMAR
University of Rostock investigates the erosion and transport of typical explosive compounds escaping from long-time underwater unexploded ordnance (UXO). The aim is to parameterise these compounds, which in the future will allow a better understanding and estimation of their dispersal and large-scale transport. Therefore, extensive analyses are carried out on the basis of field observations and existing data sets in order to enable an estimation of relevant processes and boundary conditions. Using explosive compounds sampled from the ocean bed as well as artificial particles, extensive experimental investigations are carried out to further a comprehensive understanding of erosion and transport processes. The project focuses on the effects of turbulent flows and surface waves that reach far down into the water column. Apart from lab tests, soil for validation is continuously sampled during in-situ measurements at sea. Aspects of mobilisation of UXO as well as exposed explosive compounds located on the seabed will also be investigated. Using the information gathered during experiments, measurements and calculations, the erosion and transport of explosive compounds is first of all modelled at a smaller scale to also quantify further effects such as changing environmental conditions due to climate change. Finally, the results of CONMAR-sediment are integrated into an ocean model that enables a large scale understanding and estimation of transport processes for exposed explosive compounds.
Related Projects
UBA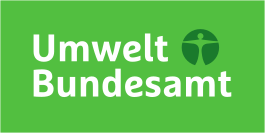 As Germany's main environmental protection agency, the German Environment Agency has the task to ensure that the citizens have a healthy environment with clean air, water and soil, free of pollutants to the greatest extent possible. Our work centers around gathering data concerning the state of the environment, investigating the relevant interrelationships and making projections – and then, based on these findings, providing federal bodies such as the Ministry of the Environment with policy advice and to the general public information on all of the various issues that we address. We do this by conducting research in our own labs and by outsourcing research to scientific institutions in Germany and abroad.
Role in CONMAR
In CONMAR, the ecotoxicology laboratory of the German Environment Agency is carrying out analyses of the toxicity of compounds typical of explosives on marine diatoms in work package 4. The ecotoxicological assessment and derivation of environmental quality standards for these pollutants is carried out together with the Department of Marine Protection and the Department of Substances Hazardous to Water in work package 6. The establishment of a common data repository in work package 2 and the dialogue with stakeholders in work package 1 are supported, among other things, by the Federal Environment Agency's participation in the BLANO expert group on munitions in the sea.
Related Projects
Senckenberg

For over 200 years the Senckenberg Gesellschaft für Naturforschung is recording, studying and preserving the biodiversity of life on earth and related processes (geobiodiversity). Currently, scientists from more than 40 countries conduct research at 11 institutes in Germany in the fields of biodiversity, earth system analysis and climate change. The institute Senckenberg am Meer with the departments Marine Research and German Centre of Marine Biodiversity Research (DZMB) is located in Wilhelmshaven. Senckenberg am Meer is a biological and geological coastal and marine research centre. Working areas are located in the North Sea and in the deep sea. Society-relevant core competencies of the 70 staff members are in the fields of taxonomy, including modern molecular and biochemical methods; long-term benthic studies (LTER North Sea Benthos Observatory) and sediment dynamics to study climate change on different spatial scales; neobiota screening; geo-ecological biosedimentary systems such as oyster reefs and deep coral reefs; assessment of environmental impacts and risks in deep-sea mining.
Role in CONMAR
Senckenberg am Meer is particularly working in WP4 4 "Ecological and biological studies in reference sites and munition sink areas" and leads the studies under Task 4.1 "Site selection and benthic studies" and Task 4.2 "Habitat mapping and modelling". Under Task 4.1 Senckenberg will study the spatial and temporal variability of biodiversity and functional diversity (traits) of the in- and epifauna communities in munition dump sites and reference sites. Under Task 4.2 multivariate statistics will be used to identify congruent patterns in hydroacoustic backscatter data, video information and benthic ground truth data as well as the main drivers responsible for the patterns. Senckenberg will also use Species Distribution Models (biomod2) to provide full-coverage in- and epifauna species distribution maps by correlating sparse benthic data with backscatter and environmental grid layers.
GCF

The Global Climate Forum (GCF) is a non-profit transdisciplinary research institute founded by noble laureate Klaus Hasselmann in order bring together representatives of different parties concerned with climate change and environmental issues including energy industries, insurances, policy-makers, environmental NGOs, and scientists to carry out joint studies that support environmental policies. The Research Process Adaptation and Social Learning (ASL) at GCF conducts internationally leading work on the economics and governance of sea-level rise and coastal/marine social-ecological systems from local to global scales. The process is led by Privatdozent Dr. Jochen Hinkel, who co-leads work on coastal adaptation in the United Nations World Climate Research Programme (WCRP) and has been Lead Author on the coastal and marine governance in the last two Assessment Reports of the Intergovernmental Panel on Climate Change (IPCC).
Role in CONMAR
In CONMAR, GCF coordinates work-package 1, which sets up a transdisciplinary process bringing together all relevant stakeholders with natural and social scientists to collectively co-develop effective management and governance solutions for the ammunition problem in the German Seas. This includes 1) an institutional analysis of governance structures across all domains relevant for managing marine ammunition risks; 2) a media analysis on the public discourse on marine ammunition; and 3) a participatory multi-criteria analysis to prioritize areas for remediation options.
Thünen Institute

The Johann Heinrich von Thünen Institute, Federal Research Institute for Rural Areas, Forestry and Fisheries, is a German research institute under the auspices of the German Ministry of Food and Agriculture (BMEL). It develops scientific basics as decision-making helps for the policies of the German government. With Headquarters in Braunschweig, the Thünen Institute comprises 15 specialist institutes and additional joint service units.
Role in CONMAR
The Thünen Institute for Fisheries Ecology in Bremerhaven has a strong interest to investigate effects of marine dumped munition on fish as fundamental part of marine Ecosystems and as important resource for human nutrition. CONMAR-Fish will investigate fish at marine munition dump sites and control sites without munition in the Baltic and North Sea. Furthermore, effects of dissolved explosives on fish health will be investigated with laboratory experiments.
Related Projects